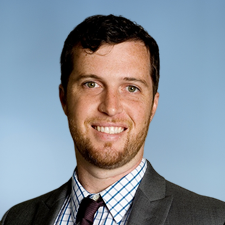 Chris is the Director of Technology at JPL Technical Solutions, LLC. Chris earned a Bachelor of Science in Information Systems and Decision Sciences from Louisiana State University and has more than 10 years of experience in Information Technology. He has continued his professional development and field education by obtaining a portfolio of certifications, including:
| | | |
| --- | --- | --- |
| | ITIL | Information Technology Infrastructure Library |
| | MCPD | Microsoft Certified Professional Developer |
| | MCSPD | Microsoft Certified Professional SharePoint Developer |
Chris worked as the technical lead on a wide variety of projects throughout his career, including a $3 million application infrastructure replacement project for the Board of Regents of Louisiana, an intranet development project for Blue Cross Blue Shield of Louisiana, and a HR application replacement project for Tulane University.
At Geocent, Chris led an Application Practice of 20 developers dispersed in multiple offices. His team developed applications for clients in a wide variety of industries. Chris was responsible for project staffing, product architectural design, and implementing coding and architecture best practices.
Prior to joining Geocent, Chris owned and operated Hatchit, a design and custom development agency in Baton Rouge, Louisiana. At Hatchit, Chris led the design, development, and implementation of the LSU College of Art & Design website as well as the development of patient evaluation tracking system.
Over the course of Chris's career, he worked with numerous other clients, including Louisiana State University, Tulane University, Stanely Tools, Pepsi Co., Top Image Systems, Louisiana Department of Health and Hospitals, serving as a technical lead or senior developer. Providing custom application development, managing resources, and crafting solutions are strong areas of focus throughout Chris's career.